Perfect Tibetan Input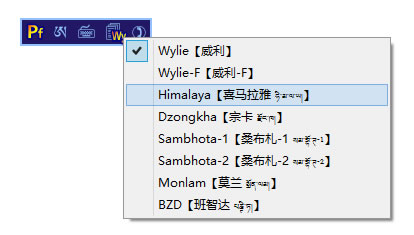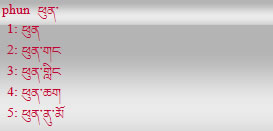 "Phuntsok Tibetan input method" referred to as "Perfect", is a Tibetan input utility developed by Department of Computer Science of Jinan University, sponsored and supervised by H.H.Tudeng Nima (Alak Zenkar) Rinpoche.
The software is based on Wylie Transliteration and Unicode Tibetan fonts, and can be used for Tibetan input in any applications running on MS Windows, Mac OS X and iOS.
Perfect 2.1 provides the following new features:
Supports up to

8 optional keymaps

for different preferences of users;
Supports phrase-predicted input methods, with

thesaurus

entries up to

180,000

;
Provides corresponding complementary

soft keyboards

for each keymap (Windows Version) .